So, remember the Pay it Forward challenge I posted about before? Well three of my readers are expecting a parcel in the post from me within the next year. One of you will receive these two coasters in the post shortly - but I'm not saying who... Can't ruin the surprise completely now, can I?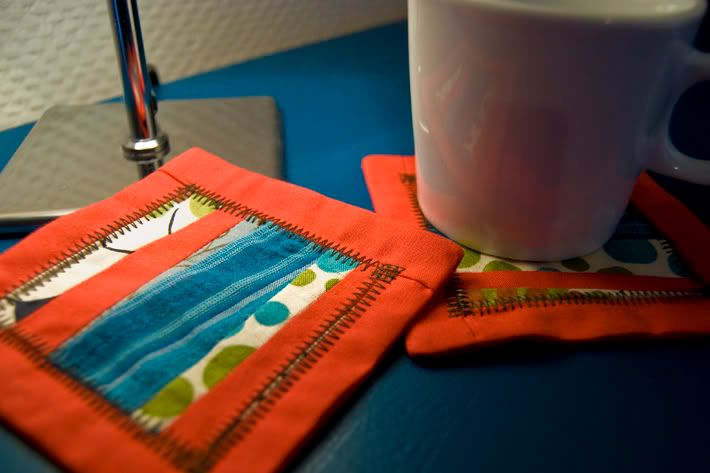 I was meant to sew another pair of shorts tonight, and take pics for a tutorial, but then I was drawn to my drawer full of fabric scraps for some reason. So I whipped up these coasters instead. They are a great way to use up scraps, and easy too. I just cut random strips of fabric, sewed them together and used the resulting "deliberately wonky" patchwork piece along with some red cotton fabric to make these. There's something so immensely satisfying about finding a use for those scraps - if for no other reason than making me feel like I wasn't
completely
crazy for not binning them...